We took another trip to Aheville, this time with a couple of friends. The main reason was to see the Rusko show (which was uh-mazing!), but we also toured Biltmore (my second time, their first), ate at LAB (where the menu was completely different, but the food and beer still tasty), and visited the NC Arboretum. As always, we had a great time. I love taking trips with my husband!
the creamery at Biltmore Village. I haven't had an ice cream cone in years!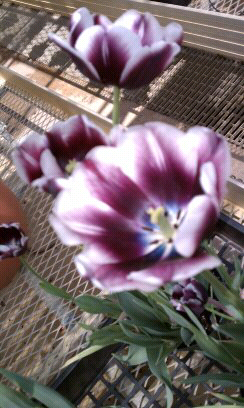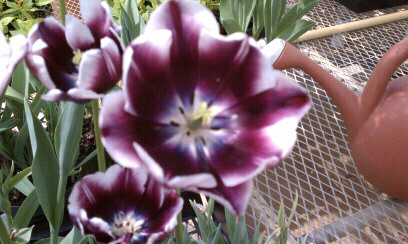 these flowers were at the NC arboretum. You can't really tell, but the Coralish pink ones glittered. How do flowers get metallic in them? Crazy beautiful.
these begonias were HUGE!
iced chai and a St. Peters porter at a fantastic restaurant near the hotel. (Sunny something....)